"SUCCESSFUL SCHOOL LEADERSHIP STARTS AND ENDS WITH YOU:
WHO YOU ARE, WHAT YOU BELIEVE IN, AND WHY YOU DO THE THINGS YOU DO."

In this timely book, The Authentic Leader presents a unique four-part model to help you lead your school with purpose, authenticity, clarity, and vision. Based on the latest leadership research and twenty years of headship and CEO experience, the model will help you to take back control of the agenda so that your core values drive everything you do.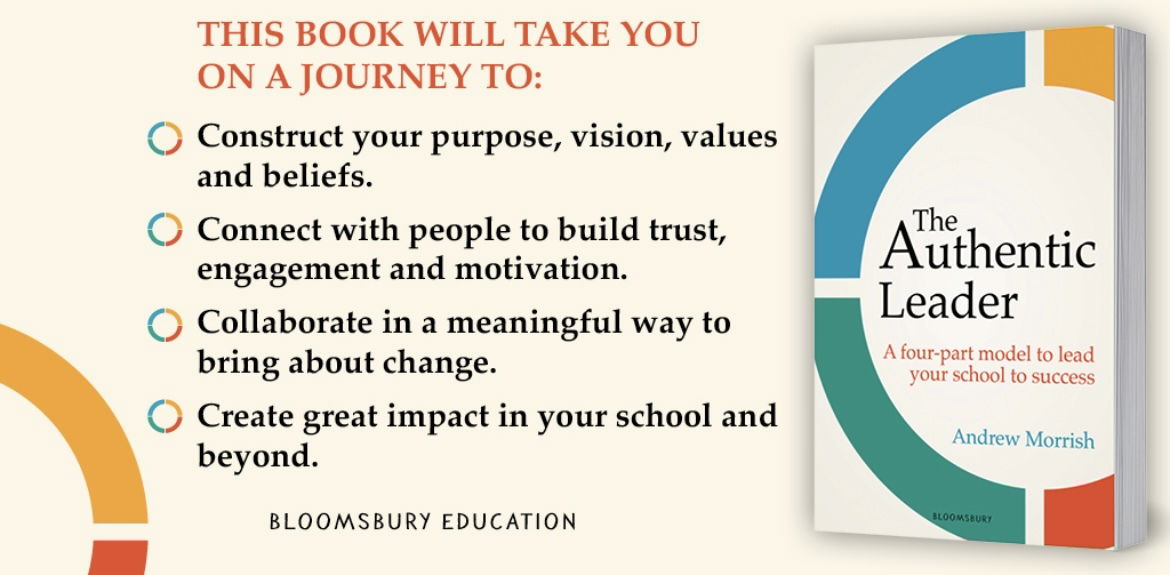 Using Andrew's 4-Part Authentic Leader Model (4PALM), the book will help you and your authentic leaders to:

- CONSTRUCT your own purpose, vision, values and beliefs
- CONNECT with other people to build trust, relationships and motivation
- COLLABORATE in a meaningful way to bring about change, capacity-building, and growth
- CREATE purposeful impact in the school and beyond that adds social value.

Above all, this innovative framework for leading sustainable and meaningful change will enable you to create a purpose-driven culture where every adult and young person can thrive and succeed.
You can read an exclusive extract from Andrew's new book here and here.
Buy it here.