Sixty-one years ago, this week, four young men walked into a store in the United States and changed the course of history. They had decided to stand up for what was right, by sitting down. It was a defining moment in the struggle for social justice and civil rights. This is their story.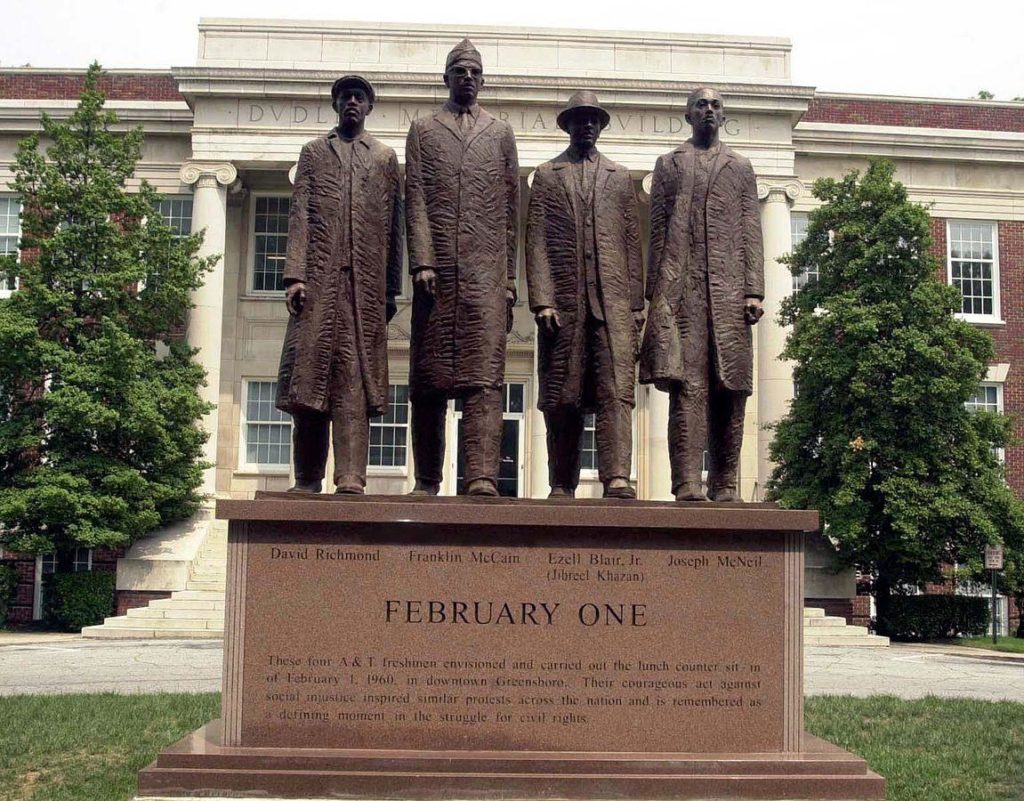 The four men were all students at the North Carolina Agricultural and Technical State University (NCATSU). As students, they didn't particularly stand out in any way other than having an extraordinarily strong sense of social justice.
They knew they couldn't change things on their own. They knew that in order to do so, they needed to get people together who believed in the same thing. It is called leadership, and together they changed the world.
February One
On the afternoon of 1st February 1960, Ezell Blair Jr, Franklin McCain, Joseph McNeil and David Richmond decided to visit their local Woolworth General Store in downtown Greensboro. It had a separate dining section and so they walked in and sat down, having purchased items from the store.
They knew that as black men they were not allowed to use the seated area and could only order food and drinks from the segregated standing section.
Knowing that they were sitting in the 'whites only' area, they calmly took their seats at the counter and politely ordered a cup of coffee each. This had never happened before. The staff didn't know what to do. They knew the men had paid for items in the store and so were entitled to be served. It was just that they were in the wrong seats.
The four teenagers sat patiently waiting to be served, despite the staff's best efforts at ignoring them, hoping they'd go away. They did not. It was clear they weren't going to go anywhere until they had their coffee.
Perplexed, the manager called the police. They soon arrived and confirmed that there was little they could do as the men had paid for goods in the store. (They had the tubes of toothpaste in their pockets.)
The students stayed put. They sat peacefully. Although untested in this context, they knew they were on 'strong' legal ground and were keen to ensure that their Gandhi-inspired protest evoked no violence or use of force.
"Strength does not come from physical capability. It comes from indomitable will." Gandhi
The four young freshmen were well aware of the 'Freedom Rides' movement in the deep south almost 15 years earlier in which the US Supreme Court declared that segregating passengers on interstate bus rides was unconstitutional. To the four students, the simple act of sitting next to whoever you wanted to in a diner was no different.
So, there they sat until the lunch counter closed, patiently waiting for their order that never arrived. When they left the store at 5.30pm they quietly returned to their rooms where they were greeted by other students who were keen to join them.
The following day, they returned with 16 of their friends, all of whom paid for goods in the store and sat down at the counter at 10.30am and waited patiently to be served. They spent the day chatting, before finally leaving the store when it closed to go back to their rooms.
Indomitable will
Thanks to the support of a local white businessman who had agreed with the four to call the press, a photographer turned up capturing the moment, resulting in the infamous picture of the 'Sit Down' being printed in the local paper.
(Interestingly, although all four were there, only two of them were in the shot on the second day - McNeil and McCain, both on the left-hand side of the picture, below.)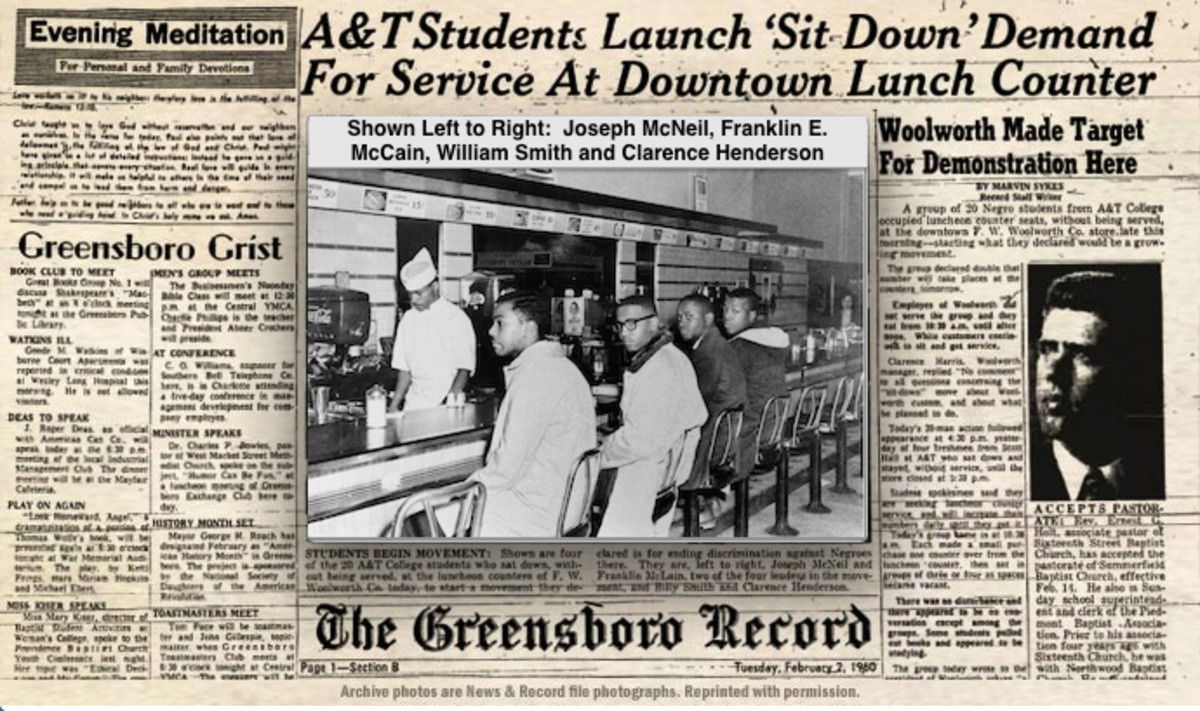 As word got out that even more students had joined them at the store, the TV crews soon arrived. Once again, the students graciously ordered, were politely declined, sat quietly all day, and went back to campus.
The numbers increased throughout the week and on Friday 5th February, more than 300 students were at the store by 3.00pm, all ready to order.
The following day was a Saturday and there were no lectures. Over 1000 protesters (and counter-protesters) were at the store. The sit-in movement was born.
As the peaceful protest of the four young men caught the attention of the nation, many more were inspired to take part, over 70,000 in fact. By the end of March, the peaceful civil rights movement had extended to 55 US cities across 13 states.
Tensions ran high, and with increased media scrutiny, many arrests were made. It wasn't long before the situation crossed the US president's desk (Eisenhower), who stated on record that he was "deeply sympathetic with the efforts of any group to enjoy the rights of equality that they are guaranteed by the Constitution."
With the Civil Rights Movement in full swing, it was inevitable that something had to give. By now, the students had completely boycotted all segregated stores across the US and profits were down massively. Bosses had to take drastic action to avoid further losses.
On 25th July 1961, the Greensboro store manager asked four of his black employees to change out of their Woolworth's uniform and sit in the same seats that the four innocuous protestors first sat in five months earlier.
They then proceeded to order food before quietly eating their meal. They unwittingly became the first black people to do so in a segregated seating area. Most stores quickly followed suit.
Three years later, the Civil Rights Act 1964 made desegregation unlawful in all public buildings.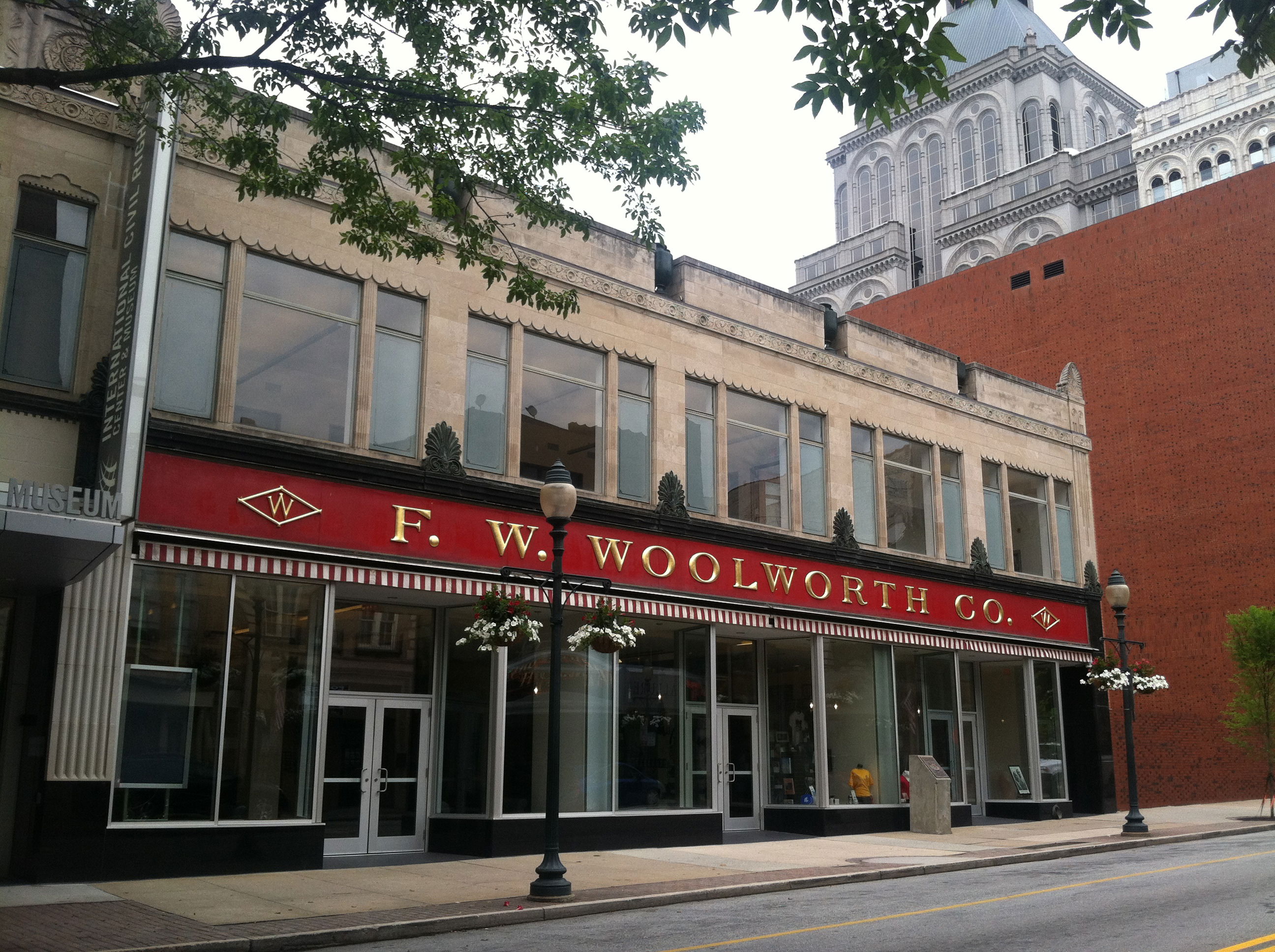 Lessons in leadership
The four men never set out to achieve such global notoriety. All they wanted to do was to secure a sense of fairness, of social justice. In order to achieve this, they knew that they needed to get likeminded people together to help them make the change.
Through careful planning, their objective was crystal clear, as was their skillfully crafted strategy. This was no impetuous random fluke. Tactically, it went perfectly to plan. That said, even they could not have foreseen the tremendous support it generated across the country, and indeed the world.
These young men knew all along that in order to change something, you need to bring people together. As author Steve Radcliffe says in his book Leadership Plain and Simple, you can always spot a leader 'because they are up to something'.
As leaders, the young men knew they needed a strong sense of mission (core purpose) if they were to convince others to join them. They knew precisely what they believed in. Above all, they were able to articulate perfectly why their actions were necessary and were able to engage others into joining them on their mission.
The four men were acutely aware of the need to remain values-driven at all times, so that people continued to behave the way they wanted them to – in this case with respect, integrity, and with no use of aggression.
Their core beliefs empowered them to do the right thing and to challenge what was wrong, even if those around them were happy to look the other way.
Most importantly, as leaders, they understood that there are times when you have to stand up for what you believe is right, regardless of the consequences.
They knew that despite the risks they were taking (unfair press coverage or police intervention, for example) it would be worth it, because it was the right thing to do. Others turned a blind eye, choosing the easier option of doing nothing.
But their values and beliefs meant that they were prepared to do whatever it takes to ensure social justice. There can be no greater purpose for leadership.
Legacy
And so, more than six decades on, what of their legacy? Well, the site of the Woolworth store in Greensboro has now been turned into a civil rights museum where the actual lunch counter itself is on display. The four-seat section the men sat on is displayed in the National Museum of American History at the Smithsonian Institute on the National Mall in Washington, D.C. Fittingly, it's only a few hundred yards from the White House.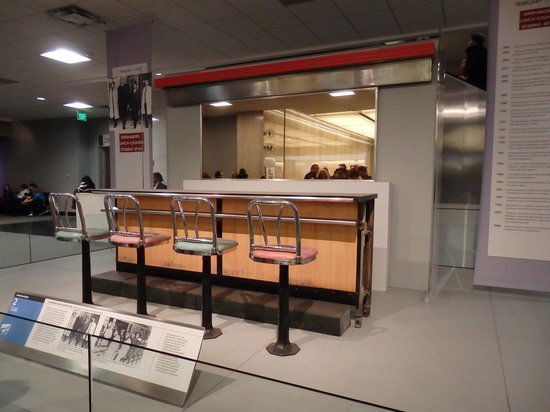 Last year, to mark the 60th anniversary, a Google Doodle was created to commemorate the sit-down scene. It was designed by Karen Collins of the African American Miniature Museum. According to Google, "The Greensboro sit-in" has been searched more than any other sit-in in U.S. Google Trends history.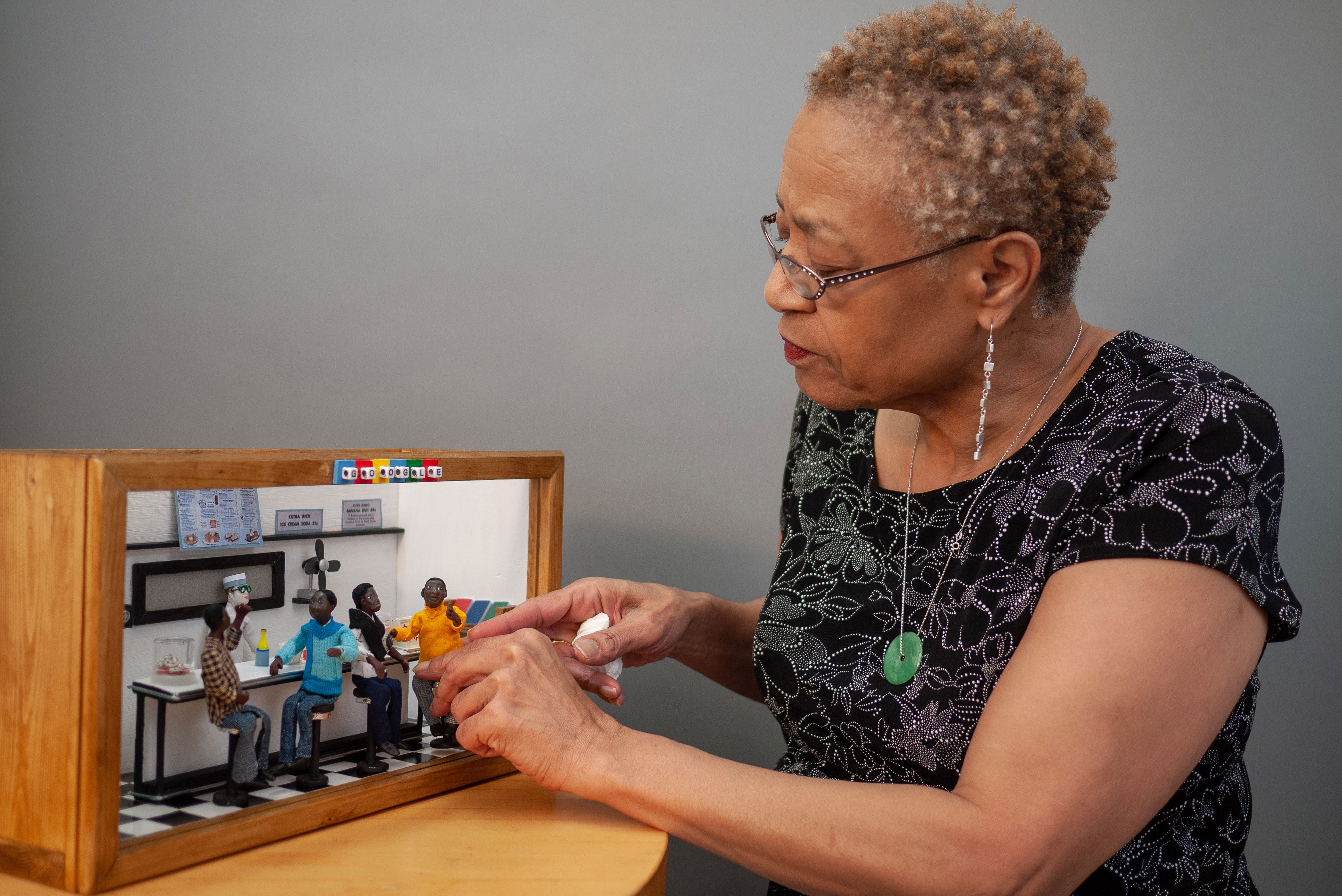 Of the men themselves:
Joseph McNeil graduated in 1963 with a Bachelor of science degree. He married four years later and had five children. In 2000 he retired as a Major General in the United States Airforce following a successful military career. As a civilian, McNeil also enjoyed successes as a commercial banker and stockbroker and was awarded four honorary doctorates. Joseph McNeil will be 79 on 25th March.
Ezell Blair gained a bachelor's degree in sociology and social studies before enjoying a brief career as a teacher and counsellor. In 1968, he joined the Islamic Centre of New England and changed his name to Jibreel Khazan. In 1991, he was awarded an honorary doctorate in humanities. Khazan still works as an oral historian and lecturer and is married with three children. Jibreel Khazan will be 80 on 18th October.
Franklin McCain left university with bachelor degrees in biology and chemistry. Not surprisingly, he enjoyed a 35-year career in the chemical manufacturing industry before becoming a board member of the civil rights movement NAACP. Franklin was awarded an honorary doctorate in philosophy in 1991. He died in 2014, six days after his 73rd birthday and left behind a wife and three children. One of his grandsons attends his alma mater, the NCATSU.
David Richmond was the most troubled of the four. Haunted unnecessarily by the fact that he 'couldn't change the world', he battled with alcoholism and depression until his untimely death in 1990, aged 49. He was married and divorced twice and was the father of three children. Richmond was awarded a posthumous honorary doctorate degree in humanities from NCATSU as well as the Levi Coffin award for "leadership in human rights."
All four men have halls of residence named after them at the NCATSU campus. Outside the university stands the impressive 'February One' statue, pictured at the top of this post. The monument captures perfectly the defining moment when all four of them peacefully left the store at the end of that historic first day. On the plinth it describes their actions as a "courageous act against social injustice".
And finally, the last word fittingly can go to the sculptor, James Barnhill, who describes his masterpiece as simply a "Monument for four guys. They were just people who became heroes."